The missing link for Looker Studio
Connect the Data Hub easy (and for free) up to
10+ marketing data sources to your Dashboard.
Every month 1.000.000+ widgets
are powered by Data Hub
Free and easy to use
 Your free personal workspace.
The Data Hub is a tool initially developed for internal use by Gladior.
Working with it convinced us that this is a solution for anyone interested in connecting data sources. It is our pleasure to share the Data Hub with you!
All your data sources
in one place
Don't waste time looking in different places for making sense of your data.
See the opportunities faster when the right data sources are combined.
With the Data Hub, you have all your data sources in one place. You can easily connect to different data sources.
Template for every
data source
It is easier to start with a basic template than a blank sheet.
Each data source has a default template. This template is free to use and can be used immediately; customizing the template is also possible.
Data Integrity
The data you connect to the Data Hub will only be available in your personal workspace, protected from access by other parties.
You can of course share your Looker Studio dashboard with anyone.
Build your own dashboard with the Data Hub
With this tool you can start building your dashboard. During the time you are developing the dashboard, you may have more requirements for data sources or just more data fields. For these additions, please feel free to contact sales. In the near future, more features will become available in the tool. Some will be free and some will be tied to paid plans. But one workspace per company will remain free to use.
The paid plans will have more extensions. For example: Data Sets where combined data sources are linked directly with just a few clicks. Or another example will be more features in workspaces, where you can create a workspace for different teams or companies.
More information about the different plans you can find at the pricing page. See pricing
Free
of charge
Data Hub is our latest tool in our of free-of-charge tool collection
In our effort to develop more effective tools for collecting and analyzing data we created this tool for our marketeers. However, we believe that this tool is useful for all marketeers; we made it available to the marketeer's community, free-of-charge.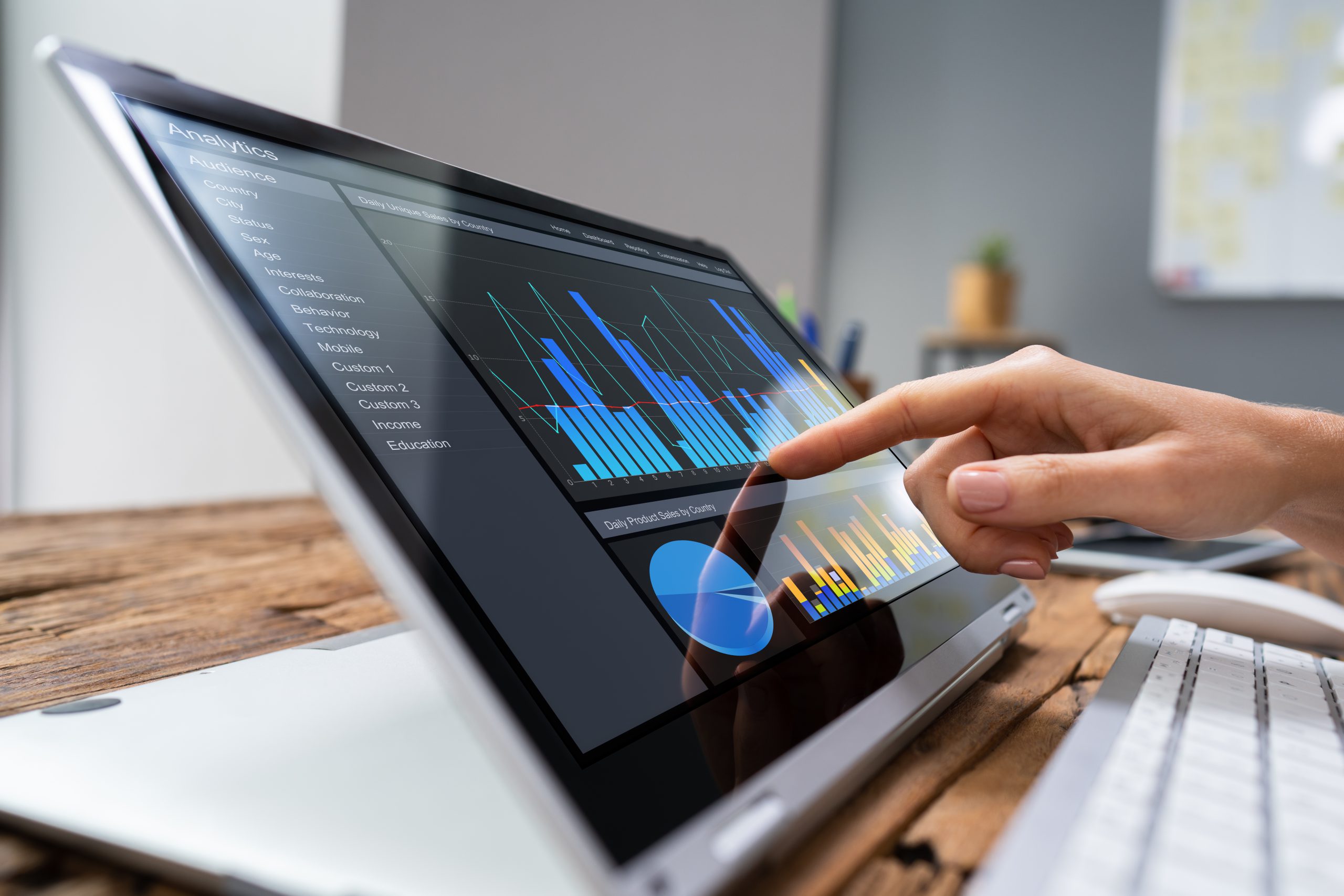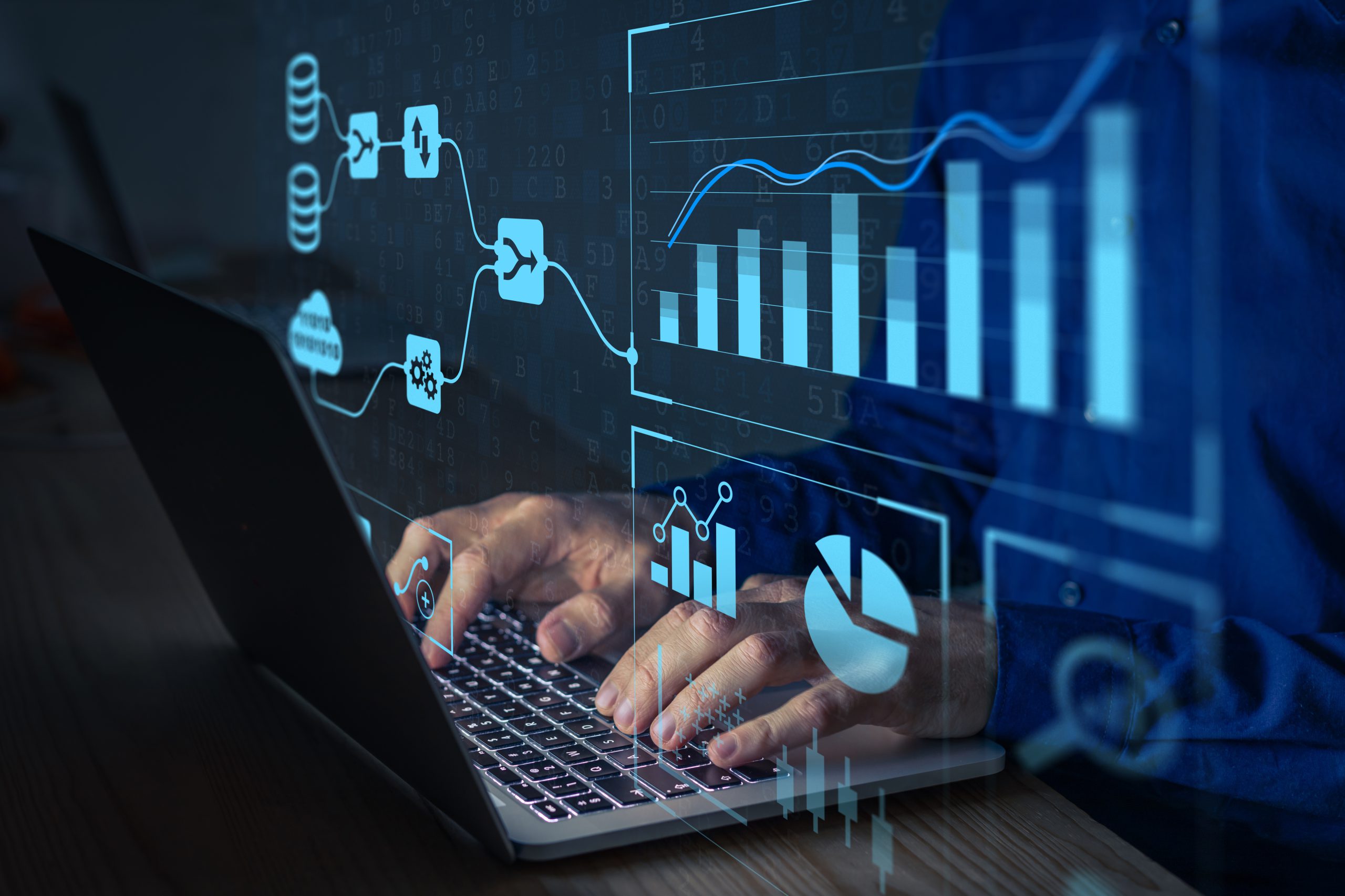 Data is
everything
Data makes data-driven decisions a reality and the Data Hub makes data usable.
The Data Hub is an essential tool for new (and experienced) dashboarding users, allowing the easy (or trouble-free) connection to 10+ different marketing data sources. For each data source we have made customized templates to visualize the most important metrics and provide access to all available dimensions. The tool allows the easy creation of customized dashboards.
We created 17 connectors, for free.
For you to use in your Looker Studio dashboard
Try it and
create your first
dashboard
The Data Hub is the ideal place where starters can get accustomed in the world of dashboarding. You can easily connect to the different data sources. Every Data Source in the Data Hub has a template.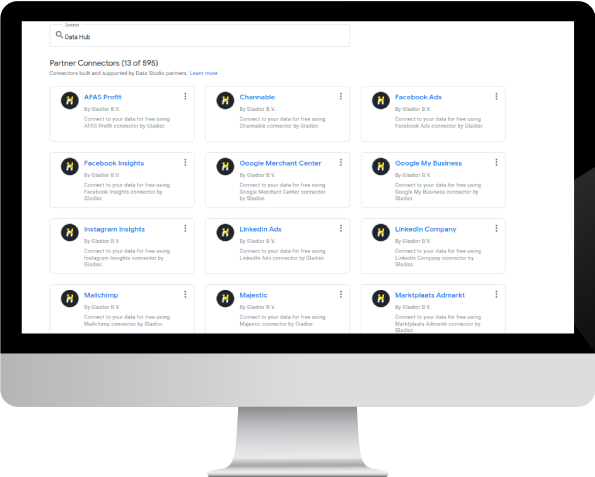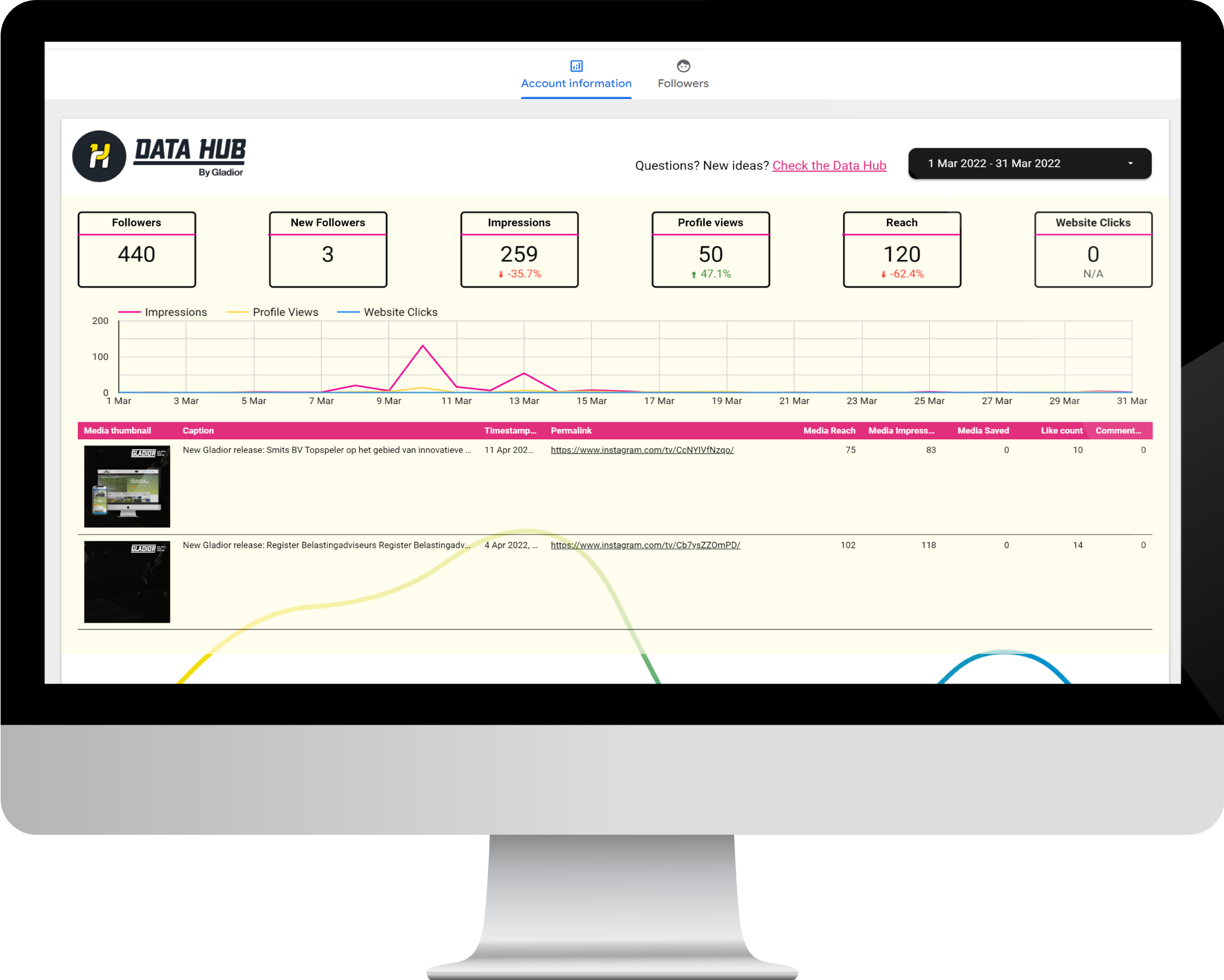 The Data Hub Connectors are ideal to use. We use it to show HR, in an understandable way, what the impact is of the campaigns we run!
Peter de Witte, UTwente