Support page for the
Google Analytics 4 Connector
With the GA4 Connector you can easily connect to Google Analytics 4. This connector contains more fields, then the original Google connector. It's possible to connect audiences and you can create funnels with this connector. When you'll have a paid subscription, you can create dashboard without hitting the limit of tokens! For more information, contact us!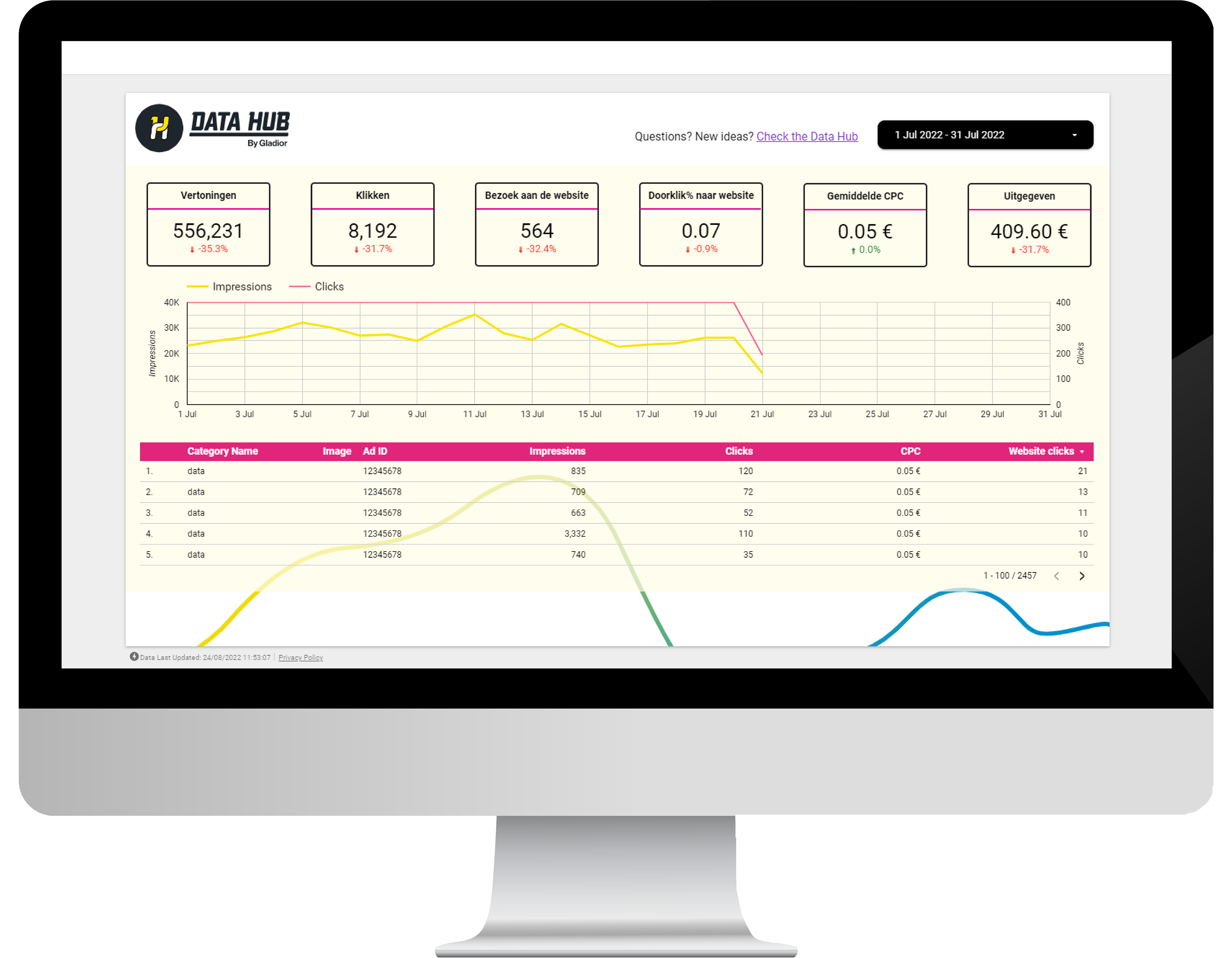 How to connect the
Google Analytics 4 connector?
Step 1.
When you've selected the connector in Looker Studio, you need to authorize the use of the Looker Studio Connector.
Step 2.
The next step is to authorize the Google Analytics 4 Connector.
Step 3.
Login to your Data Hub account and make the connection.
Step 4.
When you've made the connection with Looker Studio you will see all the accounts you can connect.
Step 5.
When you click on 'make report' you will connect the data to the report.
| Name | Type | Description |
| --- | --- | --- |
| Notice: Trying to get property 'name' of non-object in /home/datahub/domains/datahub.gladior.com/public_html/wp-content/themes/GladiorTheme/templates/parts/dataprovider_fields.php on line 32 | Notice: Trying to get property 'type' of non-object in /home/datahub/domains/datahub.gladior.com/public_html/wp-content/themes/GladiorTheme/templates/parts/dataprovider_fields.php on line 33 | Notice: Trying to get property 'description' of non-object in /home/datahub/domains/datahub.gladior.com/public_html/wp-content/themes/GladiorTheme/templates/parts/dataprovider_fields.php on line 34 |