Google Analytics 4 Connector
(GA4) for Looker Studio
Google Analytics 4 (GA4) is the latest version of Google's web analytics platform. It is designed to provide marketers with a more comprehensive and actionable understanding of their website and app user behavior. GA4 is built on machine learning and collects data at the individual user level. It gives us insights into user behavior across devices and provides features such as cross-device reporting.
With the Google Analytics 4 Connector for Looker Studio you can easily connect all the available from Google Analytics 4. When you connect the data to Looker Studio (with our connector) it will bring you some advantages, for example:
All your data sources in one dashboard
Data awareness within your organisation
Free and easy to use (there's no catch), just like our other connectors
Extra option for caching (this is available as paid subsription) –> workaround for the token limits in Looker Studio!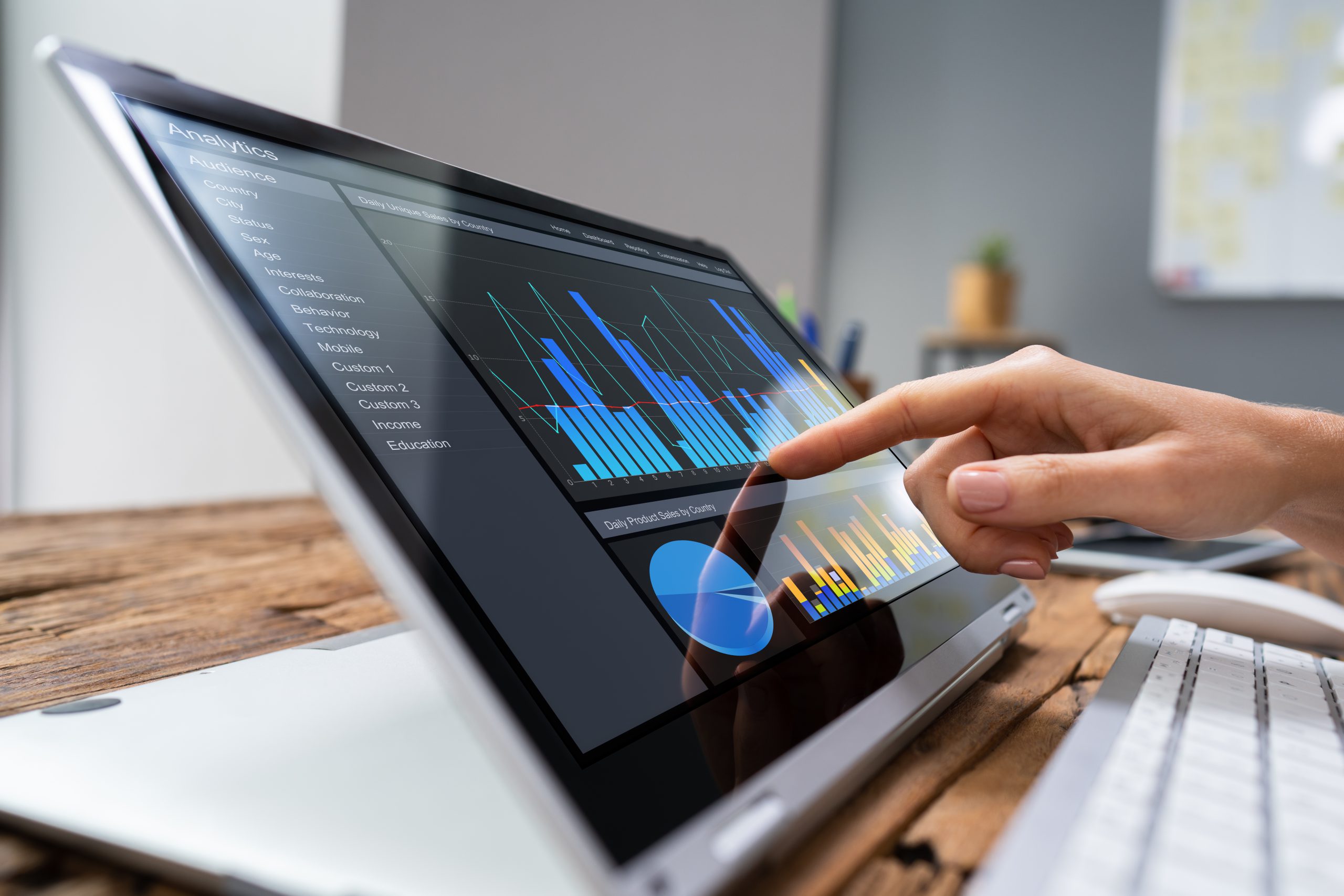 Why a Google Analytics 4 Connector?
A good question. We've made our own GA4 connector because we got crazy about the limit of tokens we could use for GA4 in Looker Studio. The limit that's created by Google, for how many times you can call the data. Every widget is a call and it will easily rise per tab in your dashboard. For agencies, but also for users that have a lot of Looker Studio dashboards with GA4 it's really annoying. You'll get, every time you the hit the limit, errors in your dashboard. With these errors you can't analyse the data and you'll have to wait approx. one hour before you eventually will see the data.
Within our own GA4 connector in the Data Hub we've build a cache system (with paid subscription). Where you could store the data for 12 or 24 hours (another time could be installed!). With caching the data you won't go over the limit because the data will extract every 12 or 24 hours.
Google Analytics 4 &
Looker Studio
Trouble with the realisation of your Looker Studio dashboard? Gladior can help you with the following services:
Data Integration
Data Analyses
Data Strategy
Performance Solutions (Big Query)
Data Visualisation (Design)
Unlimited GA4 data streams
Interested or do you have any suggestions? Contact Sales in the form below!
Contact Sales
Do you miss an important data source? Please let us know! We can build custom connectors especially for you! Ask Sales for the possibilities.
| Name | Type | Description |
| --- | --- | --- |
| Notice: Trying to get property 'name' of non-object in /home/datahub/domains/datahub.gladior.com/public_html/wp-content/themes/GladiorTheme/templates/parts/dataprovider_fields.php on line 32 | Notice: Trying to get property 'type' of non-object in /home/datahub/domains/datahub.gladior.com/public_html/wp-content/themes/GladiorTheme/templates/parts/dataprovider_fields.php on line 33 | Notice: Trying to get property 'description' of non-object in /home/datahub/domains/datahub.gladior.com/public_html/wp-content/themes/GladiorTheme/templates/parts/dataprovider_fields.php on line 34 |